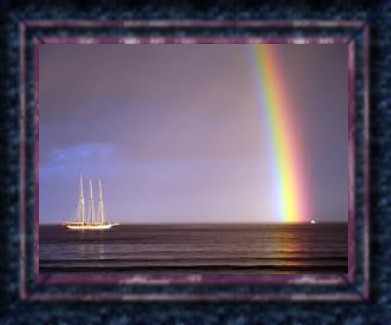 God`s Promises
Psalms 66:18
"If I regard iniquity in my
heart, the Lord will not hear
me:"
1 John 1:9
"If we confess our sins, he
is faithful and just to forgive
us our sins, and to cleanse us
from all unrighteousness."
John 14:16-20,26
"And I will pray the Father,
and he shall give you another
Comforter, that he may abide
with you for ever; Even the
Spirit of truth;
whom the world cannot
receive, because it seeth
him not, neither knoweth
him: but ye know him;
for he dwelleth with you,
and shall be in you."
I will not leave you comfortless:
I will come to you.
Yet a little while, and the world
seeth me no more; but ye see me:
because I live, ye shall live also.
At that day ye shall know that
I am in my Father, and ye in me,
and I in you.
But the Comforter, which
is the Holy Ghost, whom the
Father will send in my name,
he shall teach you all things,
and bring all things to your
remembrance, whatsoever
I have said unto you."
Hebrews 13:5
Let your conversation be
without covetousness; and
be content with such things
as ye have: for he hath said,
I will never leave thee, nor
forsake thee.
Deuteronomy 4:31

(For the LORD thy

God is a merciful God;) he

will not forsake thee, neither

destroy thee, nor forget the

covenant of thy fathers

which he sware unto them.

Deuteronomy 31:6

Be strong and of a good

courage, fear not, nor be

afraid of them: for the

LORD thy God, he it is

that doth go with thee;

he will not fail thee, nor

forsake thee.
1Samuel 12:22
For the LORD will not
forsake his people for
his great name's sake:
because it hath pleased
the LORD to make you
his people.
Isaiah 41:17
When the poor and needy
seek water, and there is none,
and their tongue faileth for
thirst, I the LORD will hear
them, I the God of Israel will
not forsake them.
Isaiah 43:2

When thou passest through

the waters, I will be with thee;

and through the rivers, they

shall not overflow thee: when

thou walkest through the fire,

thou shalt not be burned;

neither shall the flame kindle

upon thee.
Isaiah 43:25
I, even I, am he that blotteth
out thy transgressions for mine
own sake, and will not remember
thy sins.
Isaiah 55:7
Let the wicked forsake his
way, and the unrighteous man
his thoughts: and let him return
unto the LORD, and he will have
mercy upon him; and to our God,
for he will abundantly pardon.
Psalms 50:15
And call upon me in the
day of trouble: I will deliver
thee, and thou shalt glorify
me.
Nahum 1:7
The LORD is good, a strong
hold in the day of trouble; and
he knoweth them that trust in
him.
Jeremiah 30:7
Alas! for that day is great, so
that none is like it: it is even
the time of Jacob's trouble;
but he shall be saved out of it.
Psalms 86:7

In the day of my trouble I

will call upon thee: for thou

wilt answer me.

Jeremiah 33:3

Call unto me, and I will answer

thee, and show thee great and

mighty things, which thou

knowest not.

Temperance PG 284

When God came

to inquire of Adam,

He laid all the blame

upon Eve. God said,

"And I will put enmity

between thee and the

woman, and between

thy seed and her seed;

it shall bruise thy head,

and thou shalt bruise

his heel." The enemy

cannot touch you unless

you let him. But here

is the enmity which

God puts against the

serpent. There is no

enmity between evil

men and the angels,

but there is enmity

between those that

serve the Lord

and the hosts of

darkness.

((see Genesis 3:15))