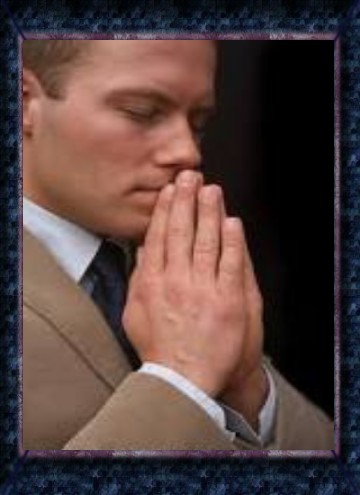 Pray
2 Corinthians 13:14
The grace of the Lord Jesus Christ, and the love of God, and the communion of the Holy Ghost, be with you all. Amen.
Hebrews 13:16
But to do good and to communicate forget not: for with such sacrifices God is well pleased.
Psalms 5:2
Hearken unto the voice of my cry, my King, and my God: for unto thee will I pray.
Psalms 55:17
Evening, and morning, and at noon, will I pray, and cry aloud: and he shall hear my voice.
Matthew 5:44
But I say unto you, Love your enemies, bless them that curse you, do good to them that hate you, and pray for them which despitefully use you, and persecute you;
Matthew 6:7
But when ye pray, use not vain repetitions, as the heathen do: for they think that they shall be heard for their much speaking.
Matthew 24:20
But pray ye that your flight be not in the winter, neither on the Sabbath day:
Matthew 26:41

Watch and pray, that ye enter not into temptation: The spirit indeed is willing, but the flesh is weak.

Mark 6:46

And when he had sent them away, he departed into a mountain to pray.
Mark 11:24
Therefore I say unto you, What things soever ye desire, when ye pray, believe that ye receive them, and ye shall have them.
Luke 6:12
And it came to pass in those days, that he went out into a mountain to pray, and continued all night in prayer to God.
Luke 6:28

Bless them that curse you, and pray for them which despitefully use you.

Luke 21:36

Watch ye therefore, and pray always, that ye may be accounted worthy to escape all these things that shall come to pass, and to stand before the Son of man.
Acts 8:22
Repent therefore of this thy wickedness, and pray God, if perhaps the thought of thine heart may be forgiven thee.
1 Thessalonians 5:17
Pray without ceasing.
James 5:14
Is any sick among you? let him call for the elders of the church; and let them pray over him, anointing him with oil in the name of the Lord:
James 5:16
The effectual fervent prayer of a righteous man availeth much.