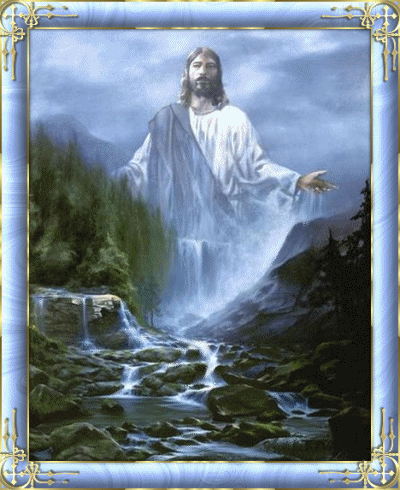 God`s Greatness
Revelation 19:16
And he hath on his vesture
and on his thigh a name
written, KING OF KINGS,
AND LORD OF LORDS
Revelation 17:14
These shall make war with
the Lamb, and the Lamb shall
overcome them: for he is Lord
of lords, and King of kings:
and they that are with him are called, and chosen, and faithful.
1 Timothy 6:15
Which in his times he shall show, who is the blessed and only Potentate, the King of kings, and Lord of lords;
Isaiah 43:12
I have declared, and have saved,
and I have showed, when there
was no strange god among you:
therefore ye are my witnesses,
saith the LORD, that I am God.
Isaiah 43:13
Yea, before the day was I am he;
and there is none that can deliver
out of my hand: I will work, and
who shall let it?
Isaiah 43:14
Thus saith the LORD, your
Redeemer, the Holy One of Israel;
For your sake I have sent to
Babylon, and have brought
down all their nobles, and the
Chaldeans, whose cry is in the
ships.
Isaiah 43:15
I am the LORD, your Holy One,
the creator of Israel, your King.
Isaiah 9:6
For unto us a child is born,
unto us a son is given: and the
government shall be upon his
shoulder: and his name shall
be called Wonderful, Counsellor,
The mighty God, The everlasting
Father, The Prince of Peace.
Isaiah 9:7
Of the increase of his government and peace there shall be no end, upon the throne of David, and upon his kingdom, to order it, and to establish it with judgment and with justice from henceforth even for ever. The zeal of the LORD of hosts will perform this.
Psalms 77:13
Thy way, O God, is in the sanctuary: who is so great a God as our God?
2 Samuel 7:22
Wherefore thou art great,
O LORD God: for there is
none like thee, neither is
there any God beside thee,
according to all that we
have heard with our ears.
2 Chronicles 2:5
And the house which I build
is great: for great is our God
above all gods.
Nehemiah 1:5
And said, I beseech thee, O
LORD God of heaven, the great
and terrible God, that keepeth
covenant and mercy for them
that love him and observe his
commandments:
Nehemiah 9:32
Now therefore, our God,
the great, the mighty, and the
terrible God, who keepest
covenant and mercy, let not
all the trouble seem little
before thee, that hath come
upon us, on our kings, on our
princes, and on our priests,
and on our prophets, and on
our fathers, and on all thy
people, since the time of
the kings of Assyria unto
this day.
Psalms 71:19
Thy righteousness also, O God,
is very high, who hast done great
things: O God, who is like unto
thee!
Psalms 95:3
For the LORD is a great God,
and a great King above all gods.
Revelation 15:3
And they sing the song of
Moses the servant of God,
And the song of the Lamb,
saying, Great and marvellous
are thyworks, Lord God
Almighty; just and true are
thy ways, thou King of saints.
Nehemiah 8:6
And Ezra blessed the LORD,
the great God. And all the people
answered, Amen, Amen, with
lifting up their hands: and
they bowed their heads, and
worshipped the LORD with
their faces to the ground.
Nehemiah 9:31
Nevertheless for thy great
mercies' sake thou didst not
utterly consume them, nor
forsake them; for thou art
a gracious and merciful God.
Job 37:5
God thundereth marvellously
with his voice; great things doeth
he, which we cannot comprehend.
Psalms 104:1
Bless the LORD, O my soul.
O LORD my God, thou art very
great; thou art clothed with
honour and majesty.
Jeremiah 32:17
Ah Lord GOD! behold, thou
hast made the heaven and the
earth by thy great power and
stretched out arm, and there
is nothing too hard for thee:
Jeremiah 32:18
Thou showest lovingkindness
unto thousands, and recompensest
the iniquity of the fathers into the
bosom of their children after them:
the Great, the Mighty God, the
LORD of hosts, is his name,
Luke1:32
He shall be great, and shall
be called the Son of the Highest:
and the Lord God shall give unto
him the throne of his father David:
1 Timothy 3:16
And without controversy great
is the mystery of godliness: God
was manifest in the flesh, justified
in the Spirit, seen of angels,
preached unto the Gentiles,
believed on in the world, received
up into glory.
Titus 2:13
Looking for that blessed hope,
and the glorious appearing of the
great God and our Saviour Jesus
Christ;